THE QUEBEC GAY ARCHIVES AT THE CINÉMA DU PARC IN AUGUST

EXHIBITION + CONFERENCE + FILM PROJECTION
Special event in the context of AGQ 35th anniversary and presented during Montréal Pride 2018
EXHIBITION OF AIDS POSTERS

From August 1st to 31st, every day from noon to 8:30 pm (free admission)
Lobby of the Cinéma du Parc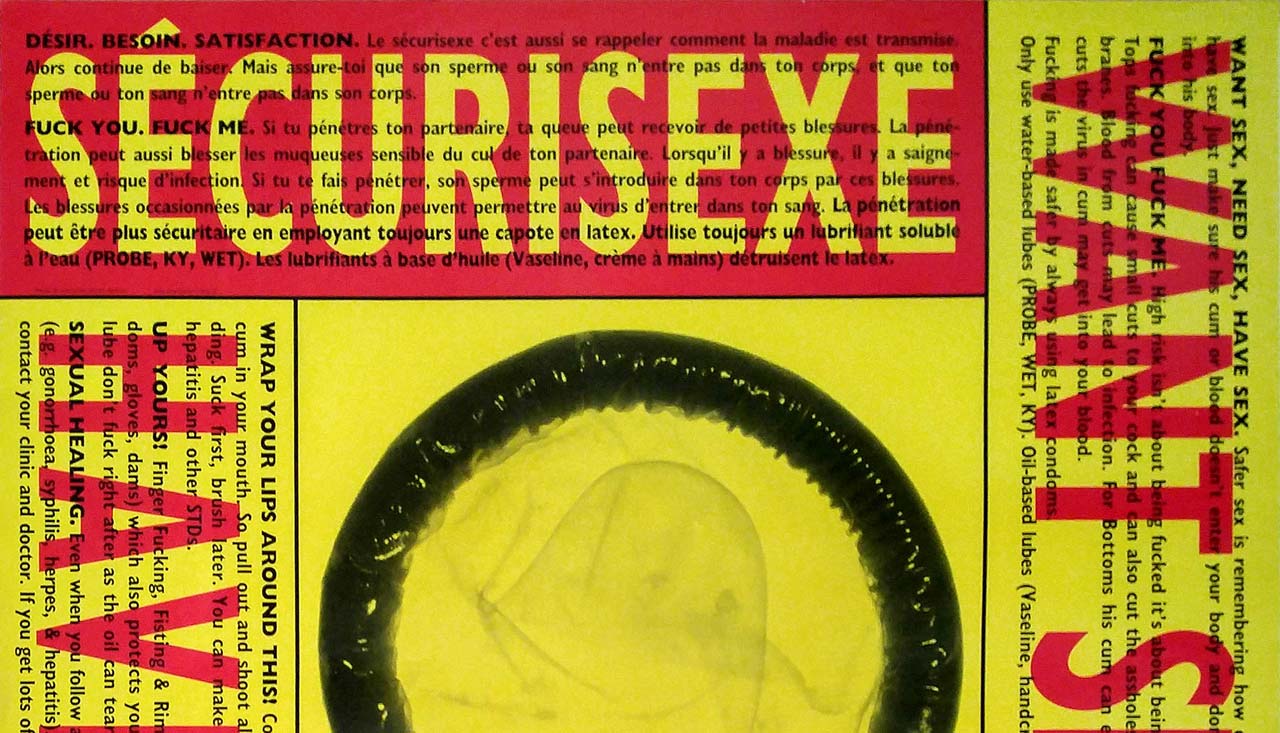 The Quebec Gay Archives holds over 600 posters on AIDS produced around the world. Of this collection, approximately 15 will be shown at the Cinéma du Parc. The collection reflects the mission of the Quebec Gay Archives, which is to preserve and make available to the general public documents relating to LGBTQ+ communities.
QUEBEC GAY ARCHIVES EVENING: A CONFERENCE FOLLOWED BY A FILM PROJECTION
Wednesday, 15 August 2018 à 7 pm (15 $ taxes included)
Cinéma du Parc – Hall 2

> 7 pm – Conference in French by Gabriel Girard
HIV/AIDS in Francophones Contexts: Challenges of Memory, Challenges of Knowledge

There has lately been a renewed interest in the early years of the struggle against AIDS. This interest is manifest in the wide variety of works (films, documentaries, books) addressing those tragic early years of the epidemic, a period marked by an enormous number of deaths but also by the emergence of AIDS activism. What do these contemporary revaluations of the past teach us about the current challenges of the epidemic? Who has been forgotten by and what are the blind spots of these retrospective readings? How to avoid the trap of nostalgia in any intergenerational dialogue? And how, conversely, to use melancholy as an analytical tool for our relationship with the past?
These questions, and the political and emotional challenges of memory and knowledge in the struggle against HIV/AIDS/, will be at the heart of this public lecture.
Biography: A sociologist, Gabriel Girard is a member of CREMIS (Centre de recherche de Montréal sur les inégalités sociales et les discriminations). He currently works at the Direction régionale de santé publique. For the past ten years, he has conducted research on AIDS prevention in France and in Quebec. He is the co-author with François Berdougo of "La fin du side est-elle possible" (Textuel, 2017).
> 7:45 pm. PREMIERE !
Documentary film : JOHN BANKS, une vie d'engagement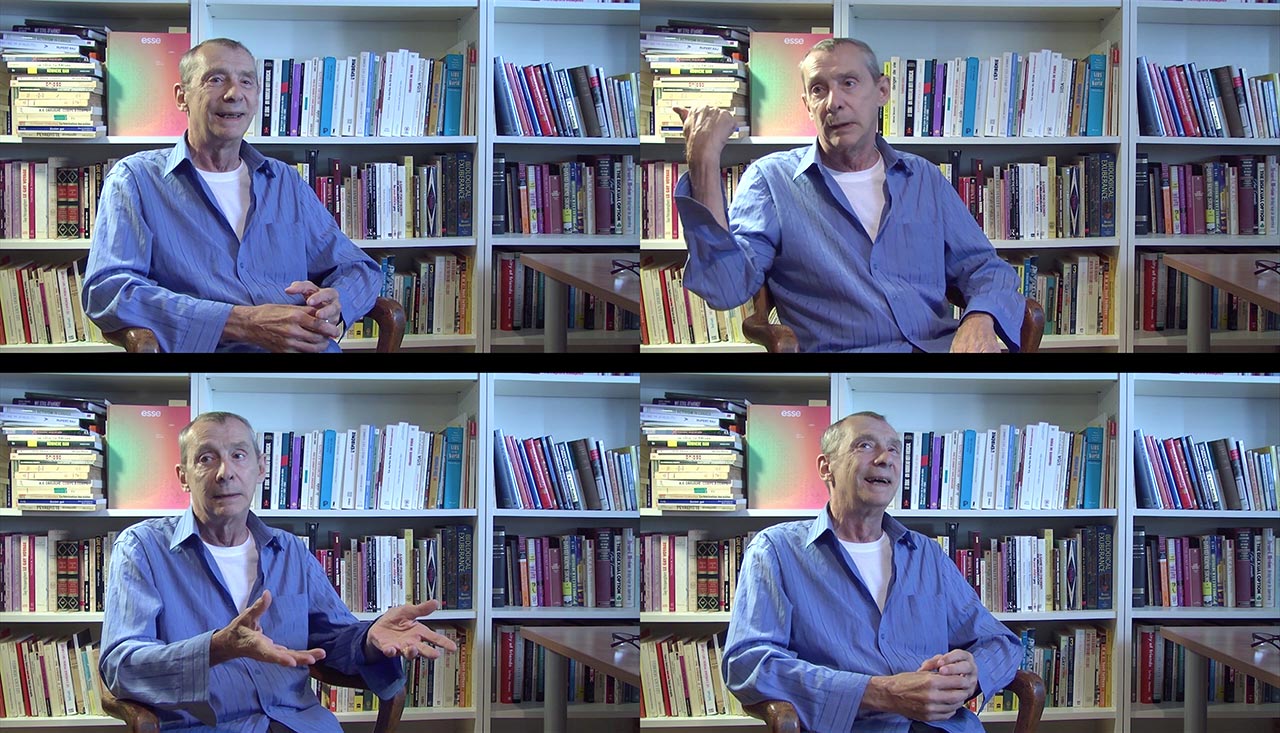 Born in Montréal, John Banks has been recognized for decades for his activism. The personal secretary of the legenedary Marlene Dietrich for many years, he has always been active in LGBTQ+ community organizations. In the 1970s and 1980s, he regularly collaborated in publications and two gay radio shows as producer and co-host.
In 1979, he followed in the path of LGBTQ+ groups in the USA commemorating the anniversary of Stonewall by organizing in Montréal a demonstration of a happy, proud and exceptional proud LGBTQ+ community. This demonstration became a model for Pride celebrations all over Canada.
He is an active member of the Quebec Gay Archives.
Documentary: "JOHN BANKS, une vie d'engagement"
Director: Alexis Baribeault, as part of a volunteer internship with the AGQ in 2017-2018.
Length: 46 minutes, 24 seconds.
Year: 2018
Language: French
All Rights Reserved: Archives gaies du Québec | 2018
The AGQ would like to thank Claude Gosselin and Pierre Pilotte, Charles Lapointe, Gilles Legault, Guy Rodrigue and the Fonds Diversité sexuelle-Laurent McCutcheon for their support and our partners: