04 May

Whose History? / Who's History?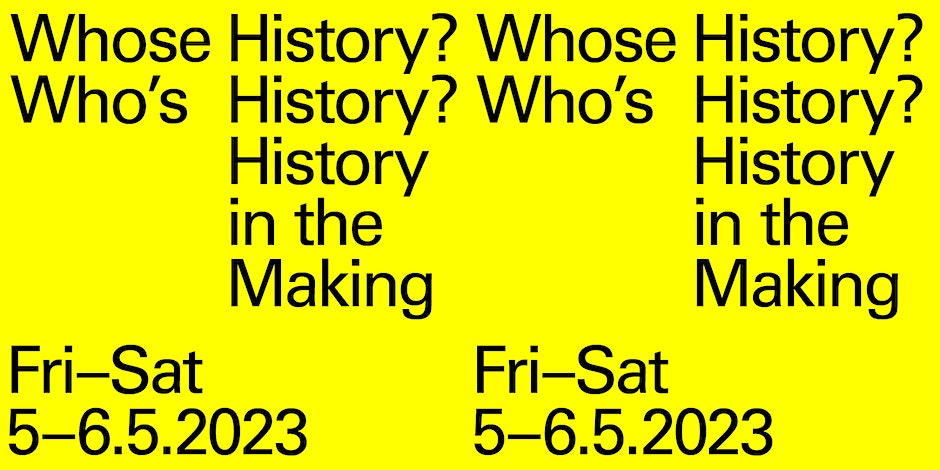 History in the Making (HitM) is one of Canada's longest running graduate student-organized history conferences, held annually at Concordia University. HitM presents an invigorating interdisciplinary programme of new findings from students and established scholars.
Whose History? / Who's History? marks the conference's 28th year, and the AGQ is proud to once again co-present part of the conference. Attendance is free to all on May 5-6, 2023, and the Archives gaies du Québec (AGQ) will introduce the opening keynote titled "The fetish of evidence: archive and queer history" from art historian (and no stranger to the AGQ) August Klintberg in room LB 322 of Concordia University's Webster Library Building at 11:00 AM on Friday, May 5.
August Klintberg (formerly Mark Clintberg) is an artist who works in the field of art history. He is represented by Pierre-François Ouellette art contemporain in Montreal, and is an Associate Professor in the School of Critical and Creative Studies at the Alberta University of the Arts. His practice studies archives, architectures, and antecedent artworks with a focus on queer histories, identities, and futures.
We'd also suggest attending the keynote by Montréal trans icon, musician and activist Elle Barbara on Saturday, May 6, 2023!
Find further information on the conference at the following links:
Facebook
Eventbrite Registration Day 1:
Eventbrite Registration Day 2: