04 May

be my ghost « Mémoire branchée sur le désir »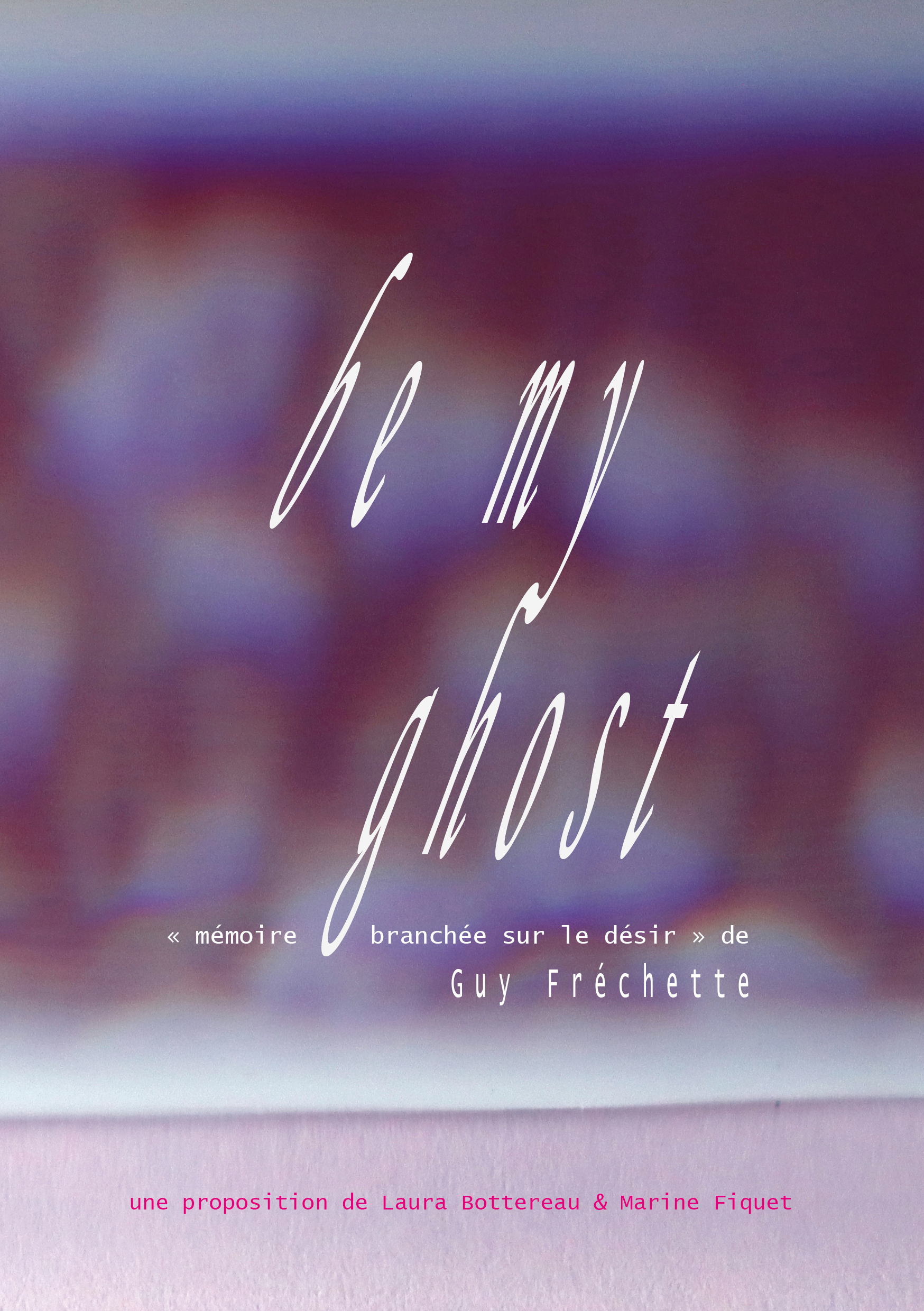 An exhibition of Laura Bottereau and Marine Fiquet's work following their research conducted at the Archives gaies du Québec (AGQ), during their artist residency in 2021, will take place in Nantes between May 12th and 27th, 2023. Be my ghost associates archive curation and creation. Initiating a posthumous dialogue, the exhibition offers a subjective, sentimental, and political immersion through the archives of Guy Fréchette, poet and photographer who died of AIDS-related illnesses at the age of 43. After his death in 1996, his personal archives were passed on to Jean Logan, his first partner. In 2020, Jean Logan donated the archives to the AGQ. The work of Guy Fréchette remains little-knowned today.
The exhibition Be my ghost will take place from May 12th to May 27th at Bonus – 36 mail des Chantiers – 44300 Nantes. Opening on May 11th at 6 :30 PM.