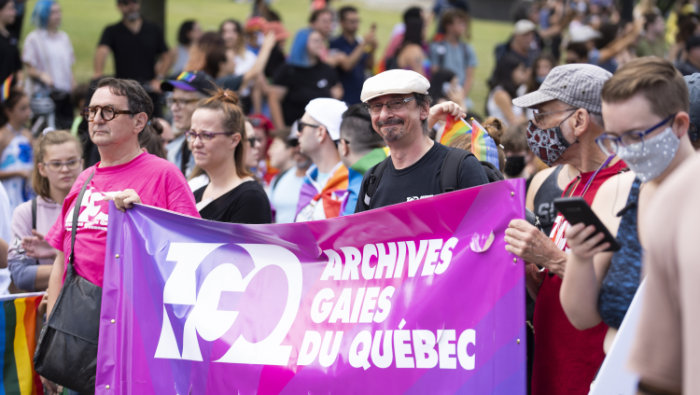 This year's Pride Week was an eventful one for the AGQ.
Towards the head of this year's Pride March, on August 15th, the AGQ banner was proudly waved by our contingent of a dozen members. This yearly celebration was once again an opportunity for John Banks to recall the first Montreal Pride March, instigated by him on June 16th 1979. It is with the AGQ that John now celebrates, comfortably seated in a golf cart.
This was also an occasion for Pierre Pilotte to make the AGQ known to some politicians and members of the Parliament, among them Quebec Ministers Simon Jolin-Barette and Ian Lafrenière. During the march, Pierre Pilotte also connected with members of the ARC (Aînés et retraités de la communauté), as well as with partner organizations from the LGBTQ+ communities.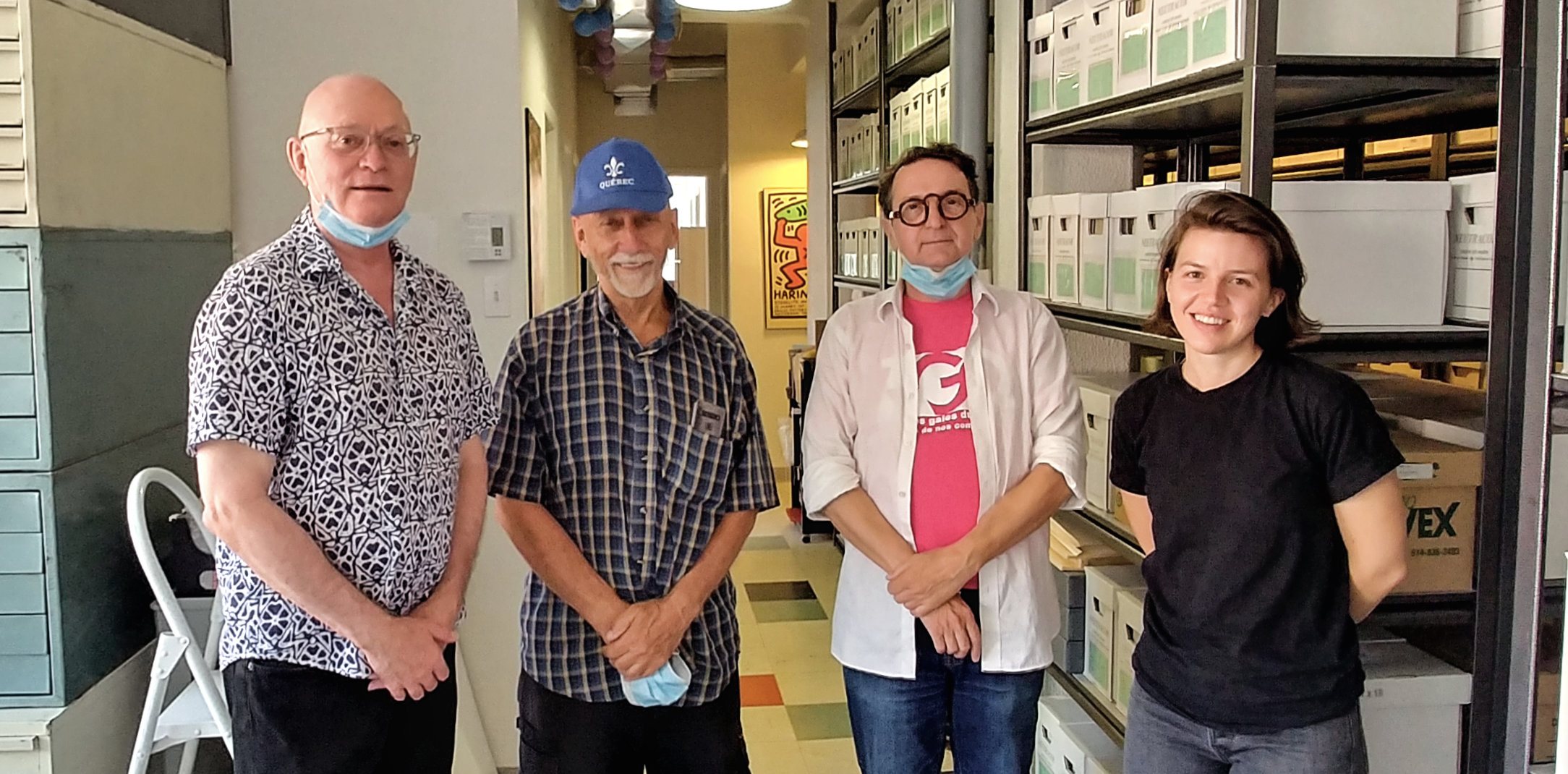 On August 14th, Pierre Pilotte and 3 other members of the AGQ (Simone Beaudry-Pilotte, Iain Blair, and Tony Esposito) welcomed a dozen visitors at the open house. Visitors were able to consult a few showcased archives, buy books, and were given a tour of the premises. The quality of the location and installations was appreciated by all. This initiative will certainly be repeated next year.
On August 12th, Pierre Pilotte and Marion Daigle represented the AGQ at a Community Day stand on Sainte-Catherine Street. They distributed copies of the Archigai and of postcards to visitors. Many students and researchers asked questions and expressed an interest in contributing to the AGQ with volunteer hours when Covid-19 restrictions are fully lifted. As a whole, Community Day was a success.