Last week, on February 25th, the Quebec Gay Archives welcomed the assistant mayor of Paris, Mr. Jean-Luc Romero-Michel.
A gay rights activist, very involved in the fight against HIV/AIDS, this elected official from Paris visited us to observe how our organisation functions. He would like to see a similar organization in Paris.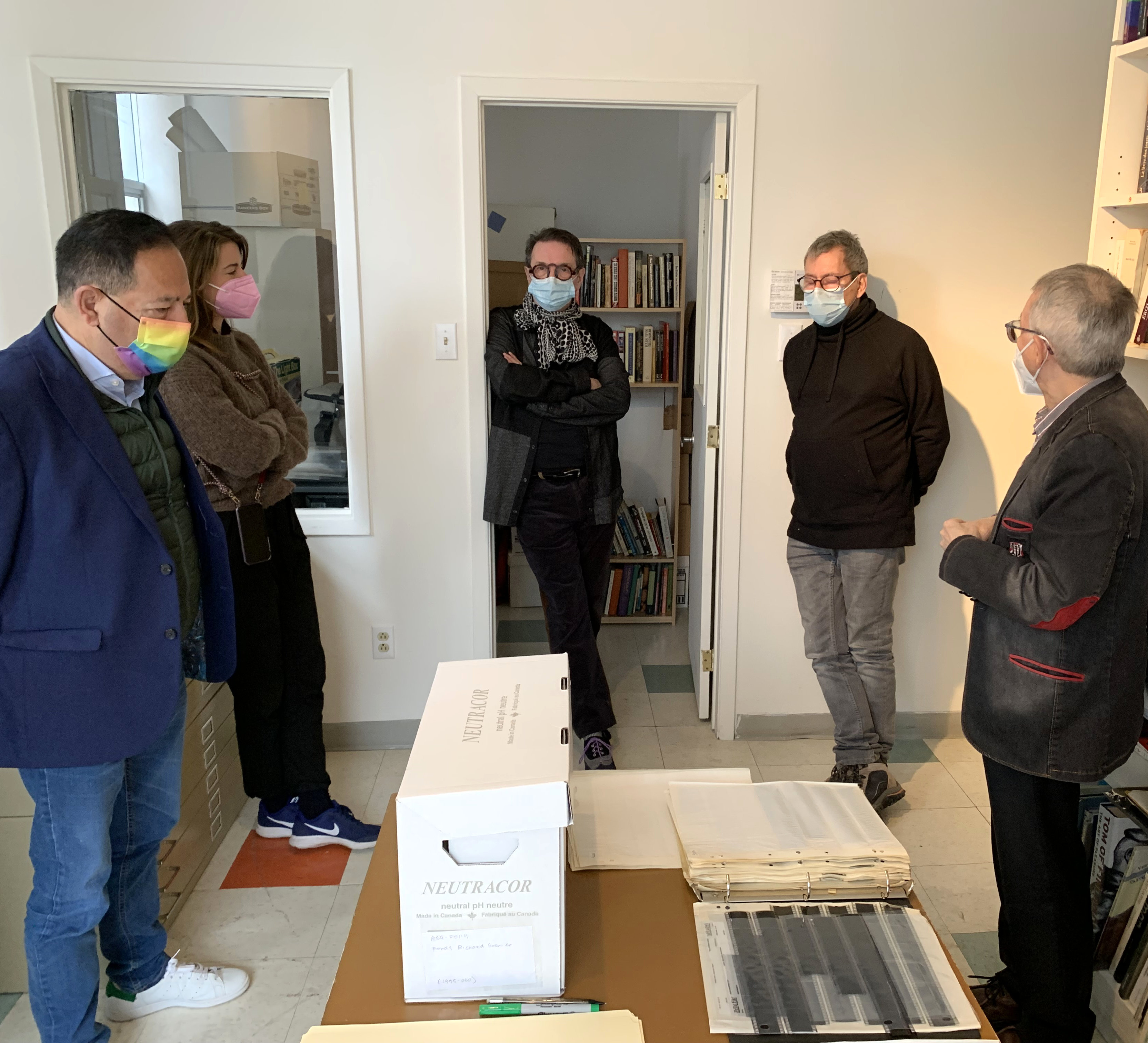 Jacques Prince, president of the Quebec Gay Archives, accompanied by Pierre Pilotte, our coordinator, welcomed him and talked to him about our organization, which has now existed for 39 years. Our assistant archivist, V. Samoylenko, gave him a guided visit of our location. Also present at this meeting were Denis-Daniel Boullé, journalist for the magazine Fugues; Jonathan Proulx-Guimond, our communications assistant; and our intern, Marie-Lou Piché.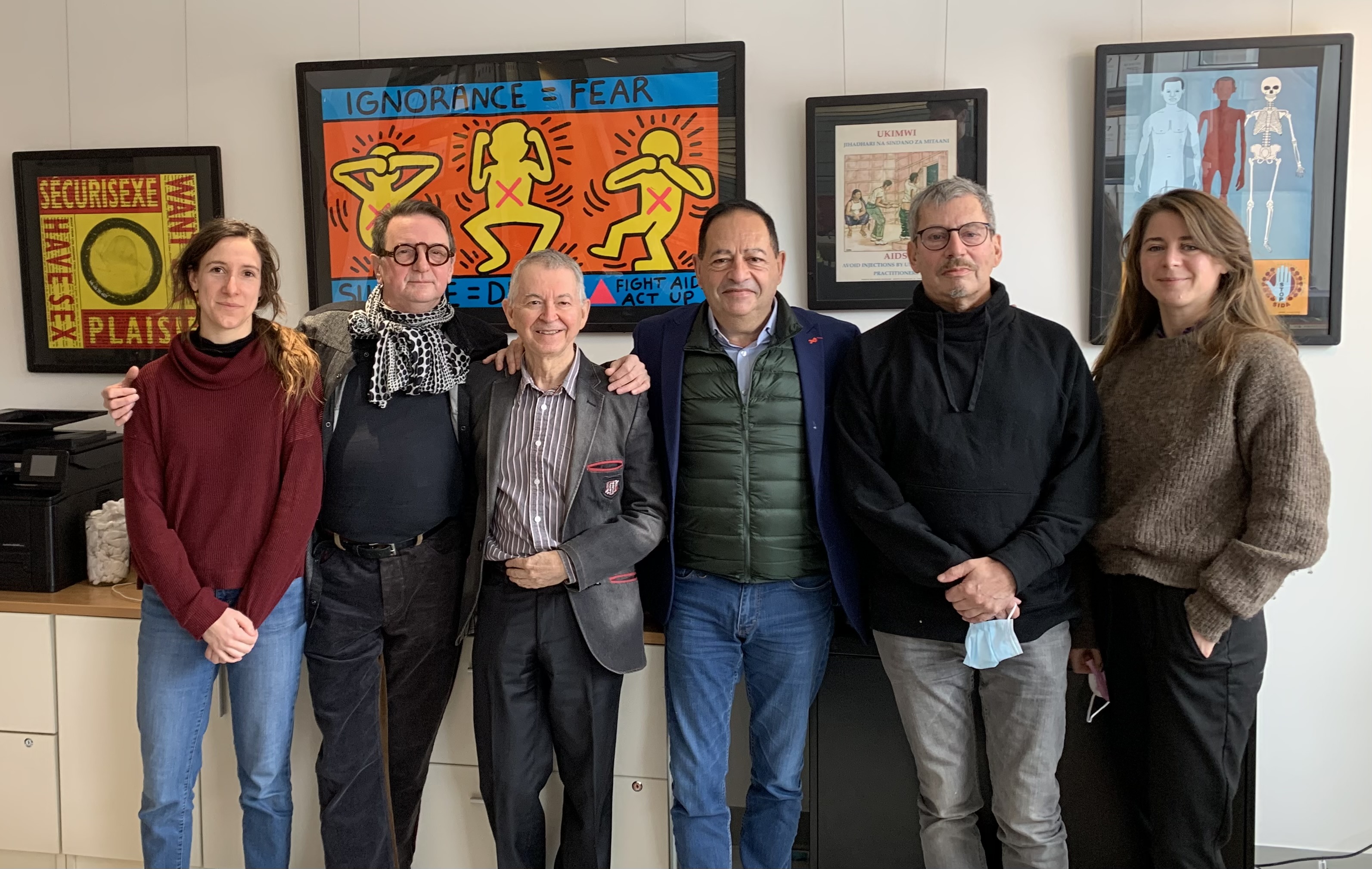 For over an hour, Mr. Romero-Michel and his aide Marine Perrin asked us questions and showed great interest in our work. We are very happy to have met with a sympathetic politician, and not to mention an engaged writer responsible for human rights, integration, and the fight against discriminations at the Paris city council.
He is a candidate for the Parti Socialiste at the next legislative elections in France, which will take place in June 2022.
We wish him good luck!