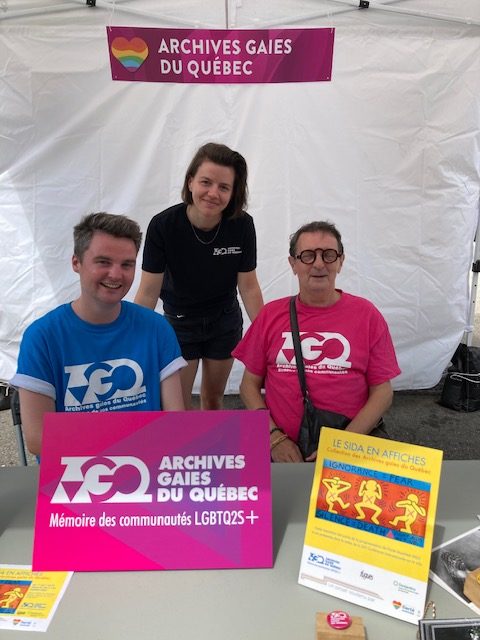 After two years of absence, Fierté Montréal came roaring back and organized two community days on Friday August 5th and Saturday August 6th.
The Archives gaies du Québec (AGQ) were there, at a stand on the corner of Sainte-Catherine and Saint-Timothée. Despite the heat, the crowd was very enthusiastic. As usual, we handed out postcards and copies of the Archigai to people from across the world and answered questions.
This was also the opportunity to invite people over to the AGQ's LE SIDA EN AFFICHES exhibition at our offices.