19 Aug

Le sida en affiches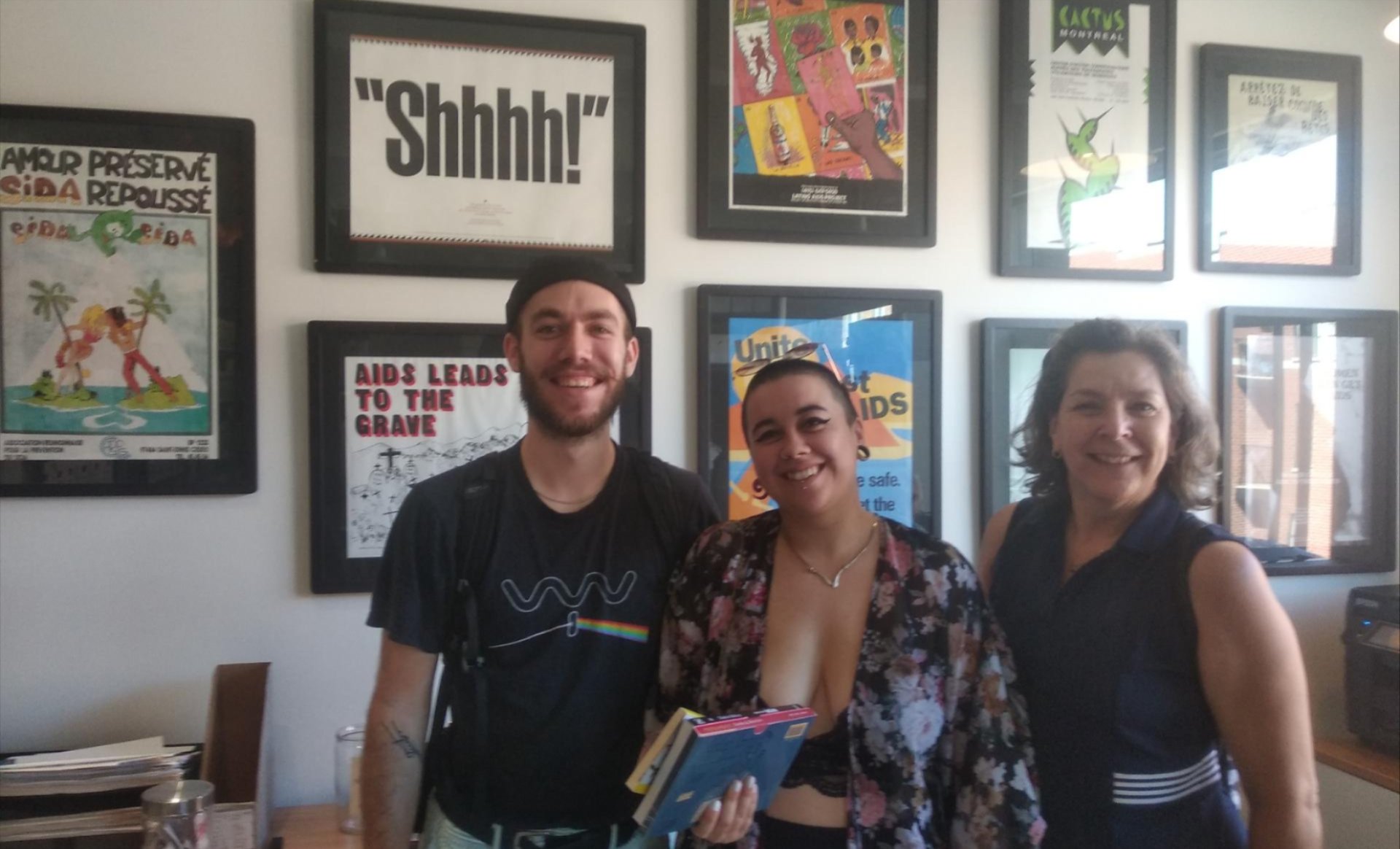 The LE SIDA EN AFFICHES exhibition was initially meant as a historical overview of the extent of the fight against AIDS based on the Archives gaies du Québec's (AGQ) extensive AIDS poster collection. This event was planned as part the 24th International AIDS Conference that took place in Montreal between July 29th and August 2nd 2022 at the Palais des Congrès.
Taking place at the AGQ's offices, the exhibition received financial support from Fierté Montréal, as well as from Fugues and the Caisse Desjardins du Quartier-Latin. From August 1st to 7th, over two hundred visitors came to see thirty posters from around the world that were displayed throughout our offices. Visitors were mostly from outside of Montreal – some came from as far as India, South America, or Australia – but also many English-speaking visitors from Montreal, Quebec, and Canada!
We received warm thanks for the quality of our hospitality and of the display.