10 Sep

A delightful fall exhibition

Until October 9th, come visit the Village on Sainte-Catherine Street between Saint-Hubert and Alexandre-DeSève. Be careful not to speak too loudly though, because the Walls have Ears.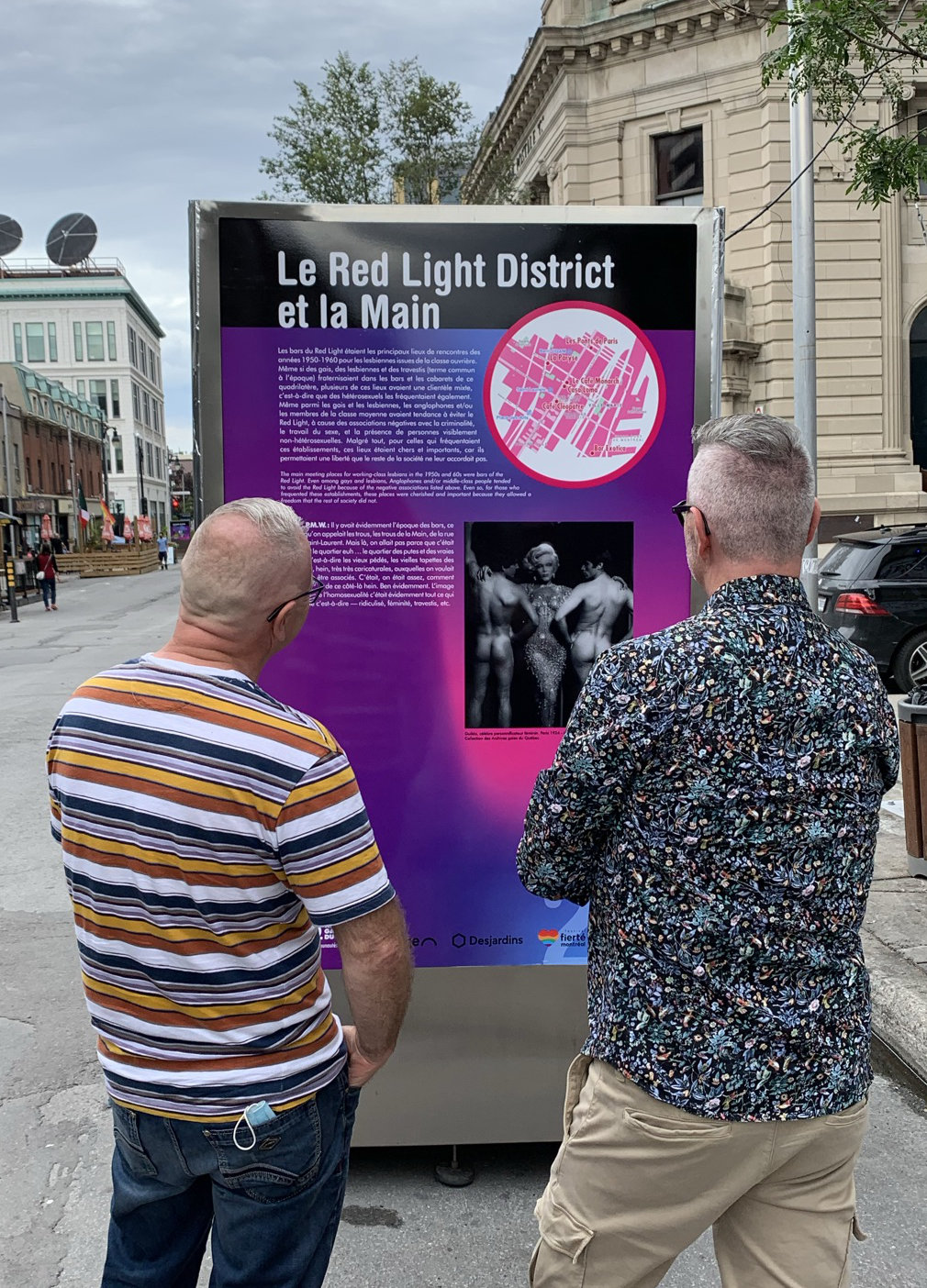 Taking inspiration from queer mapping projects Queering the Map and Mapping Montreal's Queer Spaces, the project Walls have ears: The Stories of LGBTQ2S+ Spaces seeks to not only put the diverse experiences of LGBTQ2S+ people on a map, but also to render them audible and combine different types of media.
The project presents oral history narrations as well as historical capsules about key queer neighbourhoods. As such, it highlights spaces that are important for the interview participants all while providing historical context to Montreal's LGBTQ2S spaces and communities. Considering time and pandemic-related constraints, the number of participants was unfortunately limited. The quality of their stories, however, is enough to transport us to a bygone time and place.
The physical exhibition will be shown on the pedestrian portion of Sainte-Catherine until October 9th. It will also be accessible online on our website.
This project was made possible thanks to financial and material support from our partners: FIERTÉ MONTRÉAL, MOUVEMENT DESJARDINS, QUÉBECOR, FUGUES, CANADA SUMMER JOBS, EMPLOI QUÉBEC, VILLAGE MONTRÉAL, to whom we owe the installation of the exhibition on Sainte-Catherine, the succession Frank W. Remiggi and the donors of the Archives gaies du Québec.