13 May

A day like no other

This upcoming May 17 will be the International Day Against Homophobia and Transphobia.

Organized by Fondation Émergence, the campaign this year will revolve around the repercussions of violence on the life expectancy of LGBTQ2S+ people.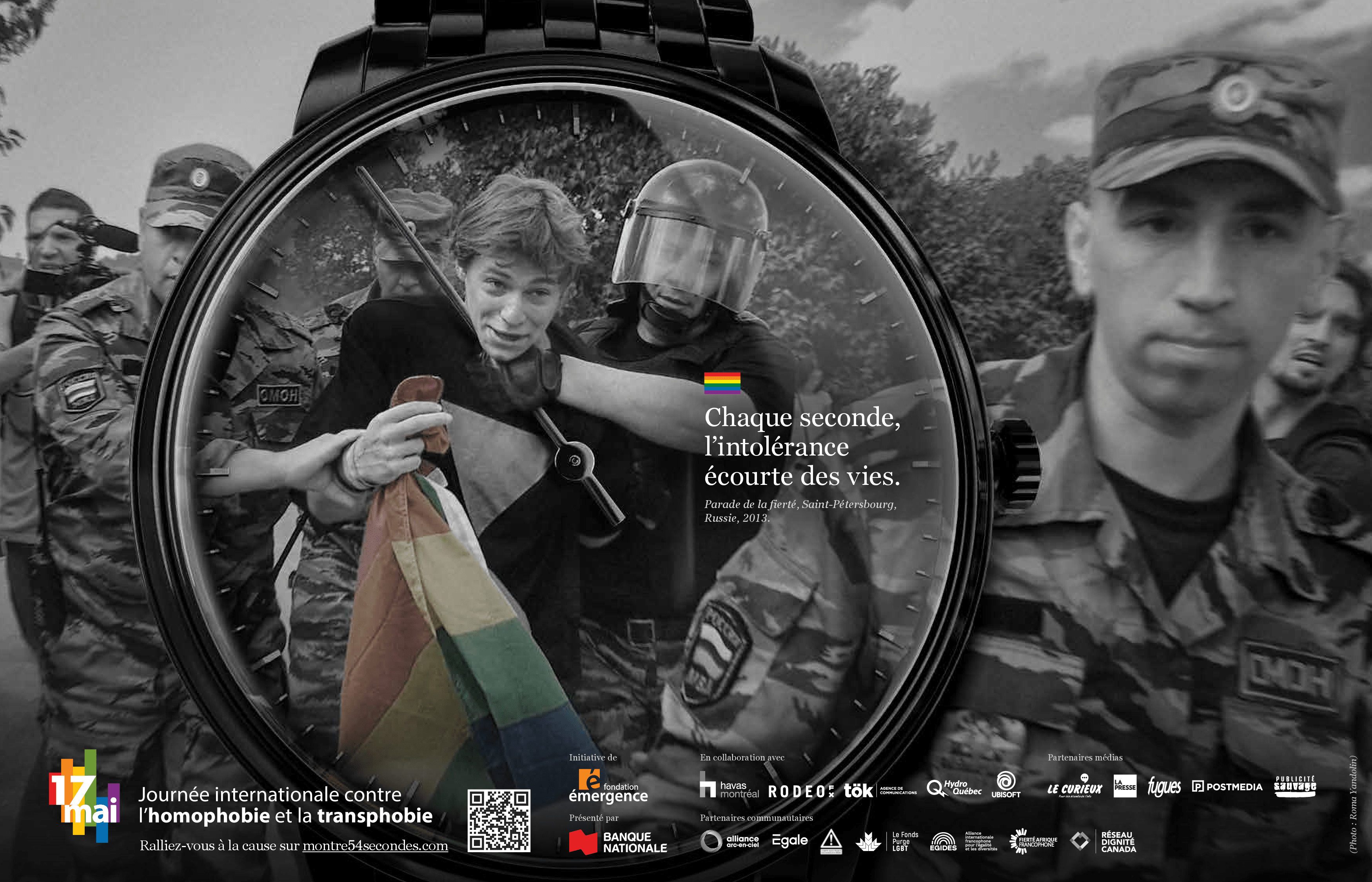 Recognized in numerous countries, this day is an opportunity to educate the public about the difficulties LGBTQ2S+ people face in their everyday life and to urge governments to consolidate LGBTQ2S+ rights, as well as to put pressure on the 111 countries that are hostile to LGBTQ2S+ people. No one should live in fear due to their sexual orientation or gender. In some countries, murders of LGBTQ2S+ people are far too common, only to be ignored by police and politicians.
A thought for all these victims of hate and intolerance.