07 May

Recording of the show "Histoires de coming out"

On Friday, April 30, the Quebec Gay Archives welcomed Debbie Lynch-White and a film crew from the "Moi et Cie" channel to tape an episode of the show "Histoires de coming out". Scenes taped at the Archives will be part of an episode about our predecessors, meaning those people who fought in the past for the advancement of LGBTQ+ rights in Québec. The show will notably speak of John Banks, a long-time friend and volunteer of the Archives who organized the first gay pride parade in Montreal in 1979 and who was once the private secretary of Marlene Dietrich. You will also be able to see segments of an interview given by Pierre Pilotte, coordinator of the Archives, with Debbie Lynch-White.
The Quebec Gay Archives is very pleased to participate in this series which will, hopefully, help change mentalities!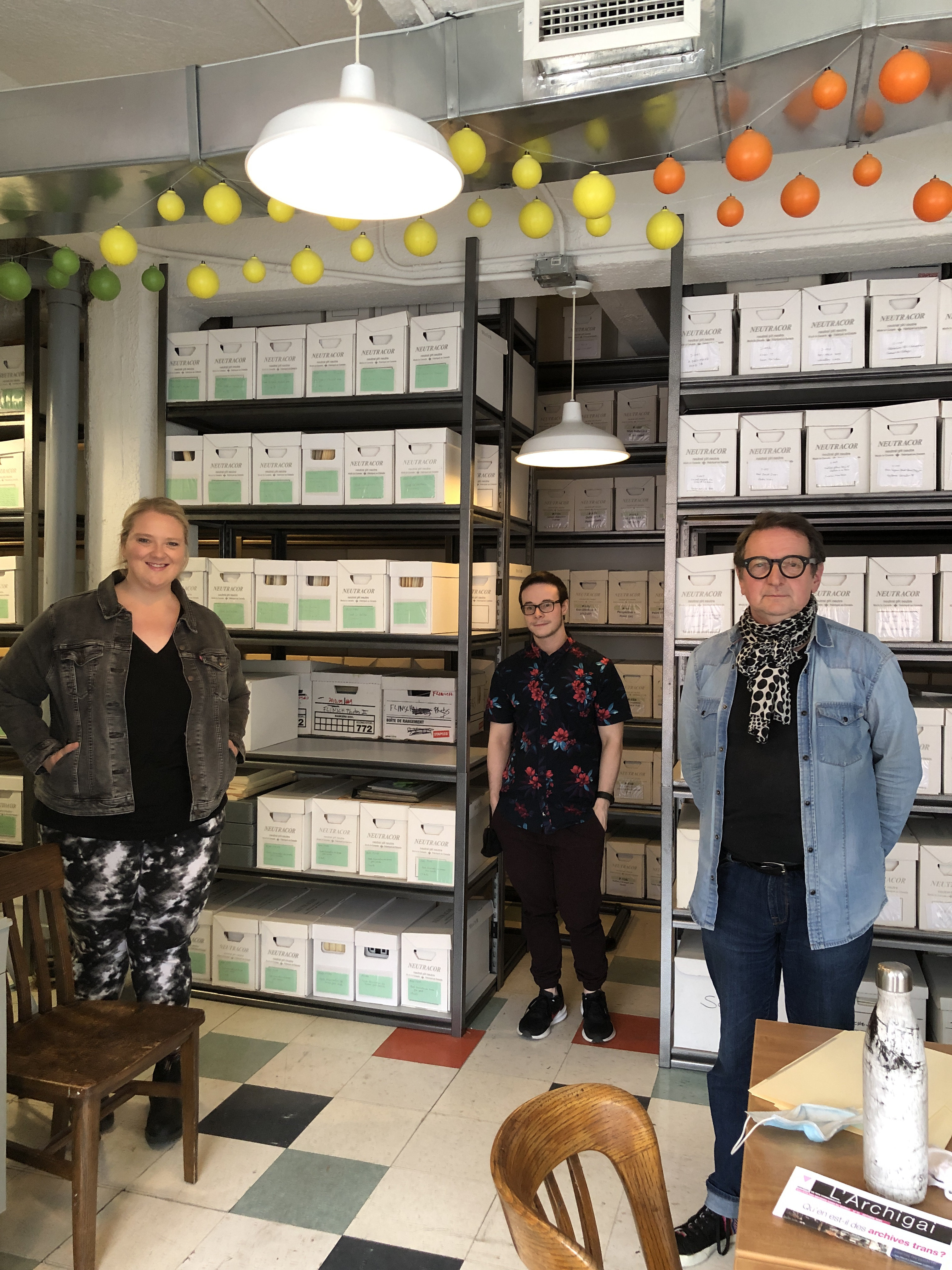 From left to right: Debbie Lynch-White – Animator / Fabien Galipeau – Archivist for the AGQ / Pierre Pilotte – Coordinator of the AGQ. Photo: Karyan Fortin-Therrien