15 Nov

Conference of a free woman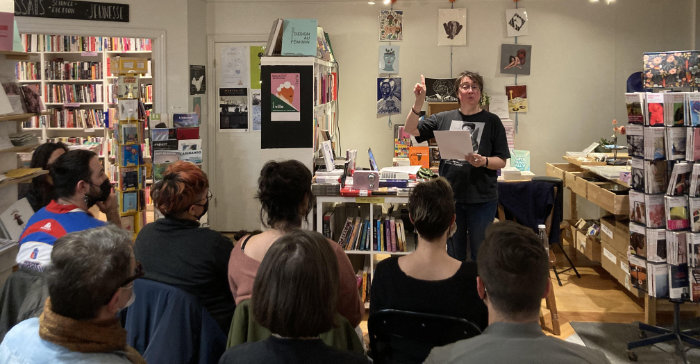 On the evening of November 10th, about 30 people attended Rachele Borghi's conference at the Euguélionne bookstore.
This French researcher, who is currently doing her residency at the Quebec Gay Archives, captivated her audience for two hours as she presented her research on the deconstruction of academic knowledge with the goal of challenging patriarchal domination.
She has recently published Décolonialité et privilège (Éd. Daronnes, 2020), a work in which, from her perspective as a white woman and feminist activist, she traces a path to freedom from the established everyday order.