28 Nov

Quebec Gay Archives Fundraising Campaign 2018: A Work of Art as Grand Prize

Each fall, the Archives hold its annual fundraising campaign.  Once again this year, we are offering a grand prize of a work of art to those who support our mission financially.

The Quebec Gay Archives had been more active than ever this year, both in terms of work in our collections and public events which celebrate our 35 years of existence.  All our activities this year have only taken place thanks to you, the generous members of our community.

As our organization receives no sustained funding from public sources or private foundations, we turn to you once again in order to continue our mission.

HOW TO MAKE A DONATION AND BE ELIGIBLE FOR THE GRAND PRIZE

A message from Jacques Prince, President of the Quebec Gay Archives:

For 35 years now, the Quebec Gay Archives have acquired, conserved and promoted materials that records the history of LGBTQ+ individuals and organizations.  Researchers and visitors from Quebec and from abroad come to consult our varied collections and archival records while the organization simultaneously organizes events and expositions centred on our materials and our mission.  In this 35th year of our existence, our importance has been acknowledged by articles in Fugues, Le Devoir, La Presse Plus, The Montreal Gazette, Le Lien Multimédia and L'Itinéraire. 

All of these activities can only happen thanks to the determination of a dedicated group of volunteers as well as to the donations and support offered by a rich and diverse community.  The financial support which you offer each year during our fundraising campaign permits us to maintain our mission, to affirm our collective presence and to ensure the transmission to future generations of our rich history.

Each and every donation, no matter how large or small, is of great importance to us.  A tax receipt is offered for every donation of $25 or more.  This year, as part of our fundraising campaign, we can offer for each cumulative donation of $50 a chance to win the draw for a framed artwork by painter Louise Robert, with an estimated value of $4000.00.

We are relying on you and your ongoing support to allow us to continue our essential work.  The members of the board as well as the many volunteers of the Quebec Gay Archives thank you in advance for your generosity.

You can now make your donation securely on line at agq.qc.ca/en/make-a-donation or, as always, with the attached donation form (page 3 in English).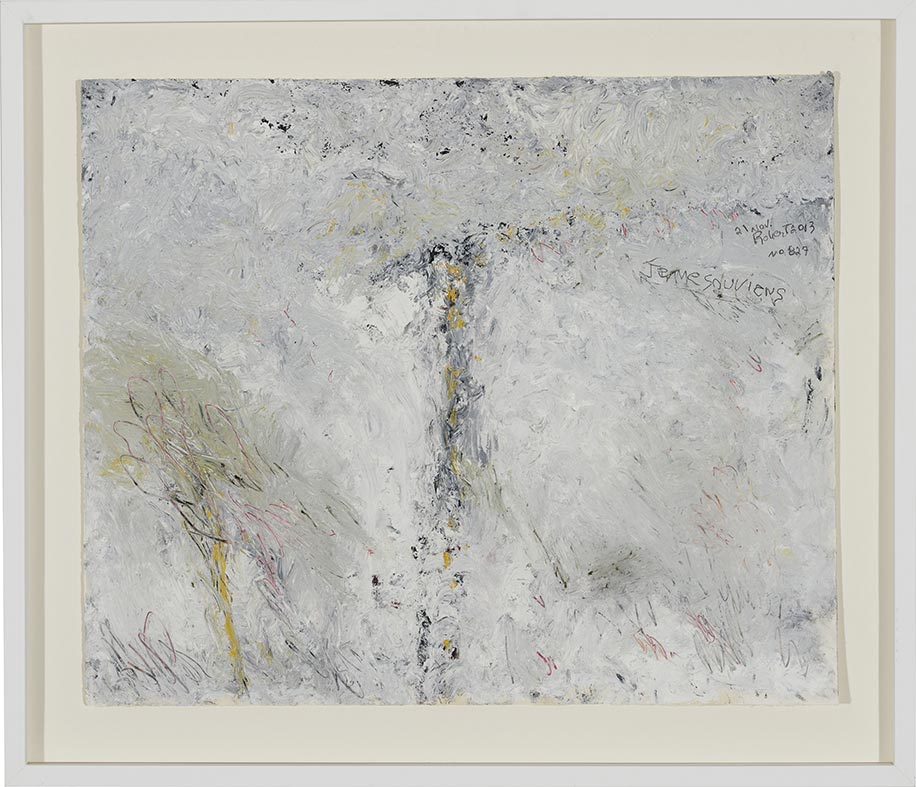 Louise Robert, « No 827 », November 2013
Oil, colored pencils and graphite on paper, 51 cm x 61cm / approx. 20 x 24 inches
Photo Credit: Guy L'Heureux. All right reserved.
The artist is represented by Galerie Simon Blais.