01 Jun

A virtual rainbow just above us!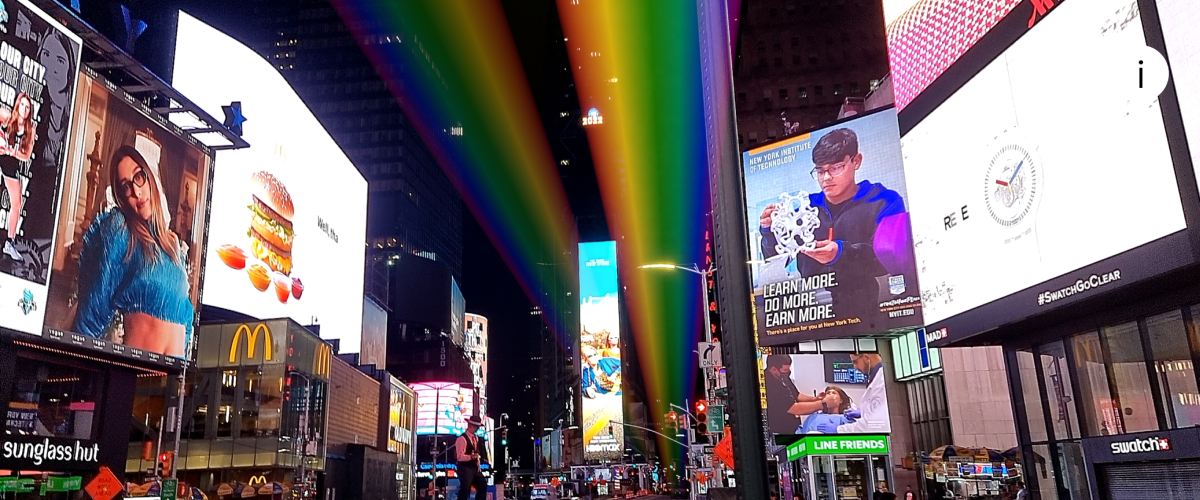 The Archives gaies du Quebec are pleased to be partnering with Polar Rainbow, an augmented reality sculpture from Latvian-British artist Kristaps Ancāns, in honor of Pride Month in the United States, from June 1- June 30, 2022. The project is curated by Corina L. Apostol (Tallinn Art Hall).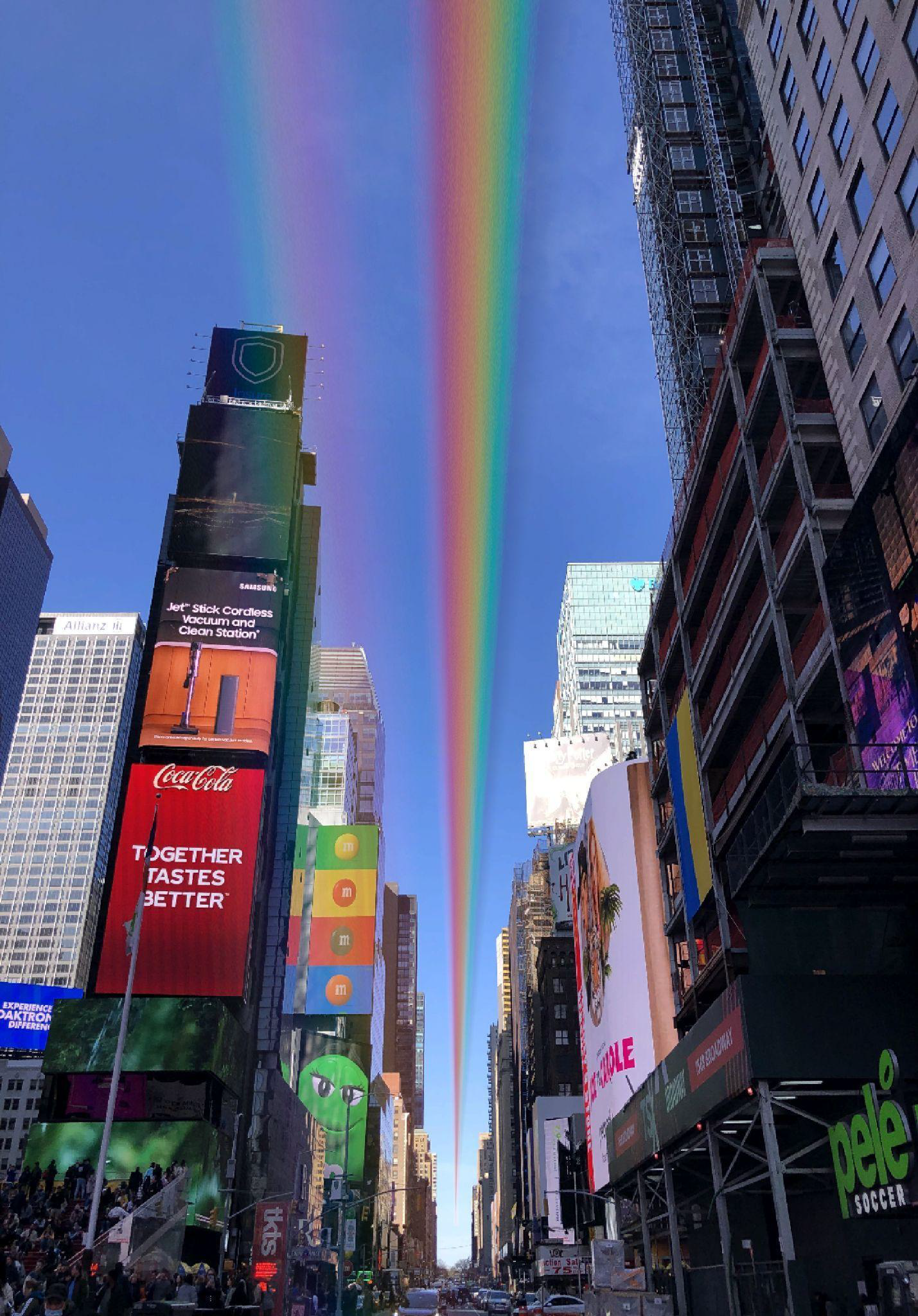 Ancāns' project creates a virtual double rainbow stretching between the North and South poles along the 74W meridian line — the most populous meridian in the Americas, which happens to cut right through Times Square along 7th Avenue. Ancāns created Polar Rainbow in support of communities under duress, calling for visions of empathy, awareness and solidarity.
The sculpture will be accessible via the Polar Rainbow app developed by Ancāns in close collaboration with Platvorm a data visualization studio based in Tallinn, Estonia.
Visitors can download the app through the Time Square Arts website App users will be able to capture photos with the rainbow and send personalized "digital postcards" that will be featured online by using the hashtag #polarrainbow.
Polar Rainbow has invited partners from various international organizations and communities to reach out to people geographically located in NYC and all along the 74W meridian line where the rainbow will be visible. The Archives gaies du Québec counts among these partners.
We look forward to seeing your Polar Rainbow postcards on social media!