11 Nov

L'ITINÉRAIRE and the Quebec Gay Archives

In its edition of September 15 2018, L'ITINÉRAIRE magazine devoted extended coverage, including its front page, to the Quebec Gay Archives.

On the cover of L'ITINÉRAIRE, "35 ans d'histoires gaies (35 years of gay history)", and inside "Patrimoine, Plongée dans les Archives gaies du Québec (Heritage – an excursion to the Quebec Gay Archives)" an article by Camille Teste, with 19 photos including 3 by Alberto Reyes Zamora.

Read More: PDF (article in French only)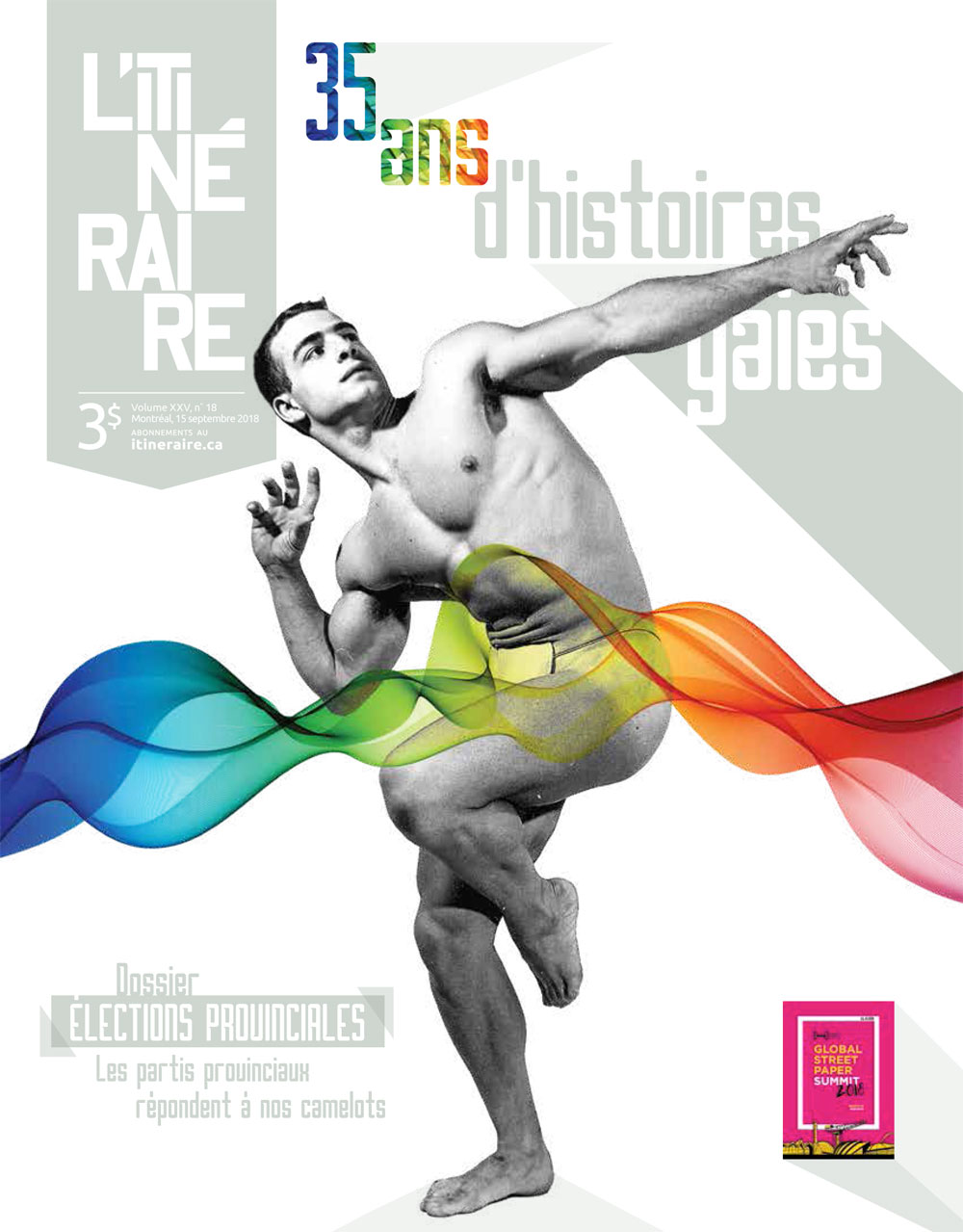 L'ITINÉRAIRE cover, Vol. 25, Number 18, September 15 2018
Photo Credit: Alan B. Stone, « Modèle simulant le lancer de poids » (Mike Mangnione), october 1962.
Source: Fonds d'archives Alan B. Stone – AGS 62 / AGQ. All rights reserved.